Mainkan The Twins: Offline Ninja Game di PC dengan NoxPlayer
Detail
Terakhir update :  2022-09-22
Versi sekarang :  Varies with device
An adventurous journey of the true great twins from a mysterious village that has a thousand year history of fighting monsters. Emerge yourself in the ancient japanese world where there are magic, monsters, heroes you only can hear from fairy tales.

▶ Asano and Yuri are the twins you will be roleplaying in the game, they got their power under the great sensei Akita Shigeuji's teaching, without fear or any hesitation now they are on their way to get revenge on the tyrant Shinigomu who is responsible for the death their parent.

▶ How to play
Players will receive daily quests and challenge quests in Hunter Clans
Then the player will go outside the castle by the portal to do the quest
Players will fight the legions of demon lord Kisumura, Must kill all the demons there to complete the quest
When the player completes the mission, the reward will be experience points to level up the hunter, resources to make clothes, weapons, ...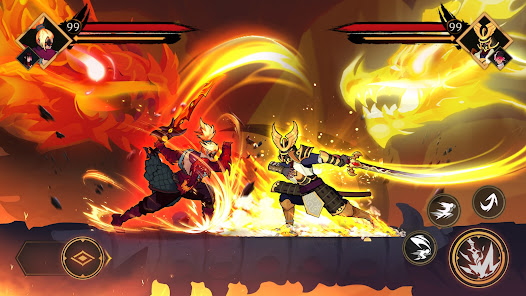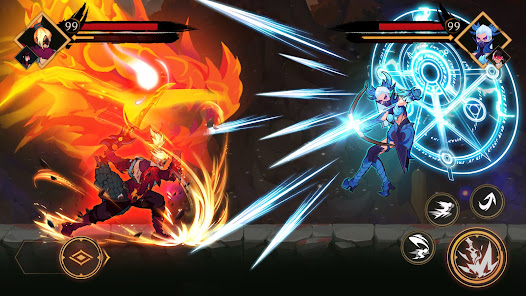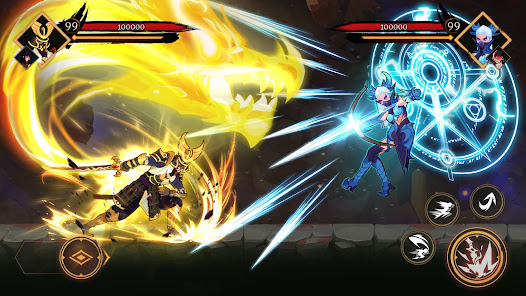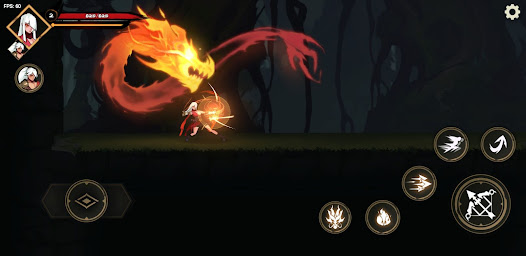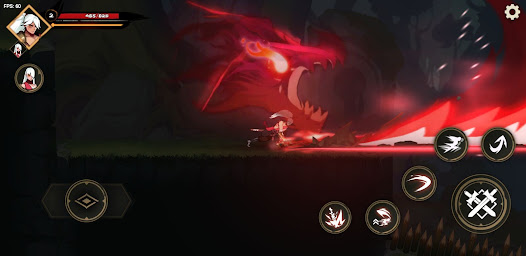 NoxPlayer Menyediakan Pengalaman Terbaik Bermain Game untuk Anda
Bagaimana memainkan The Twins: Offline Ninja Game di PC menggunakan NoxPlayer?
1Download NoxPlayer di PC Anda.

2Aktifkan paket instalasi dan selesaikan install nya

3Cari The Twins: Offline Ninja Game di NoxPlayer

4Install gamenya di Google Play.

5Klik ikon Game untuk memulai

6Mainkan The Twins: Offline Ninja Game dengan NoxPlayer di PC lebih mudah
Metode kenyamanan
Langkah 1. Klik "Download di PC" untuk download NoxPlayer dan apk
Langkah 2. Jika Anda sudah unduh NoxPlayer di PC, klik "Download APK", kemudian seret dan letakkan file ke emulator untuk menginstal.
Video menakjubkan dari The Twins: Offline Ninja Game
Ingin menjalankan The Twins: Offline Ninja Game dengan pengalaman bermain game yang lebih baik? Dengan keunggulan layar yang lebih besar, keyboard yang lebih cerdas dan stabil, serta kinerja hardware yang lebih unggul, dengan bangga NoxPlayer menciptakan pengalaman bermain game yang ekstrem di PC. Dengan mengunduh dan memainkan The Twins: Offline Ninja Game di PC melalui NoxPlayer, pengguna tidak perlu khawatir dengan kapasitas baterai atau gangguan panggilan lainnya.
NoxPlayer kompatibel dengan Android 7 dan mensupport lebih dari 90% game mobile di PC, yang akan meningkatkan pengalaman bermain game Anda dengan sempurna. Selain itu, dengan membuka banyak layar instance, Noxplayer mendukung untuk menjalankan beberapa game atau aplikasi secara bersamaan, atau mengobrol dengan teman Anda saat bermain game.
NoxPlayer sangat kompatibel dengan AMD dan Intel dengan teknologi virtualisasi inti eksklusif, membuat komputer Anda berjalan lebih stabil dan lancar. Unduh NoxPlayer dan rasakan pengalaman ekstremnya sekarang!
NoxPlayer is designed for Windows and MAC OS, please visit this website via computer browser to download NoxPlayer.