Mainkan ICEY di PC dengan NoxPlayer
Detail
Terakhir update :  2022-08-08
Versi sekarang :  1.1.1
[Attention]
If you have trouble initiating ICEY, please try reboot your device and try again. We are working on an update that fix this issue.
[ABOUT THIS GAME]
ICEY is a 2D sidescrolling action game. As you follow the narrator's omnipresent voice, you will see through ICEY's eyes and learn the truth about her world.
"Alright, you caught me! This ISN'T really just a simple 2D action game, and you WON'T be seeing through ICEY's eyes... NOR will you learn the truth about her world." says the narrator.
"ICEY is a Meta game in disguise. The narrator will constantly urge you in one direction, but you must ask, "Why? Why am I following his directions? Why can't I learn the truth about this world and ICEY's purpose here?" Fight against his tyranny, and uncover what's really going on for yourself!
In fact, you can become ICEY, and let loose the shackles of your own identity. You are ICEY, and ICEY is you... if you want it that way. Feel free to keep hold of your own self, if you wish.
Now Is the Time For You to Discover the Truth.
[FEATURES]
Fastpaced Combat:
Crush enemies in the palm of your hand.
Attack! Dodge! Counterattack! Do not hesitate.
This is the only way to survive!
Incredible Combos:
With simple controls, amazing combos are easy to unleash, even for beginners.
Every skill is special in its own way. Master your favorites and create your own fighting style!
Massive Cyborg Bosses:
Can you withstand the onslaught of attacks from terrifying cyborg bosses?
Every boss unleashes flurries of different attacks. It's up to you to find their weak spots and tear them apart!
Nominated, Tokyo Game Show 2016 DENGEKI PlayStation Best Indie Game
Official Selection, 2016 Gamescom Indie Arena Booth
Most Promising Game 2nd Prize, Taipei Game Show 2016
Official Selection, Casual Connect Asia 2016
Official Selection, IGF China 2015
Best Technology Award, Indieplay 2015
Operating system
Android: version 4.1 or higher
Recommended configuration
RAM: 2 GB or more
Storage: 500 MB (Android)
Tips
As gameplay smoothness and reliability are affected by screen resolution and the number of applications running in the background,
you can adjust the image quality option to achieve balance between image, smoothness and power consumption.
Languages Supported:
*English
*Francais
*Español
*简体中文 (Simplified Chinese)
*繁体中文 (Traditional Chinese)
Facebook: /ICEYtheGame
Twitter:@ICEYtheGame
Service
[email protected]
2017 X.D. Network Inc. All rights reserved.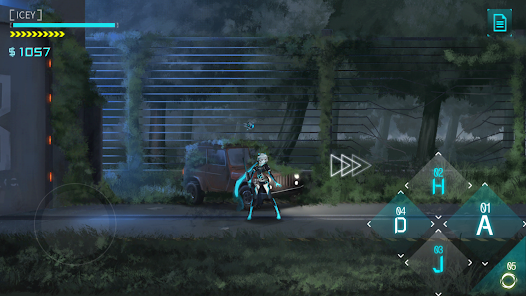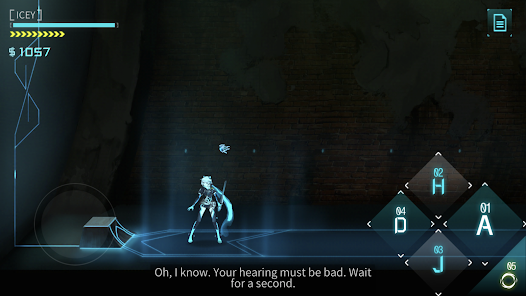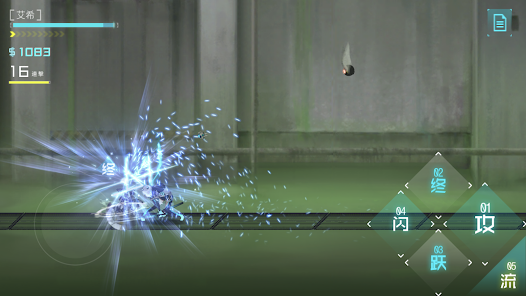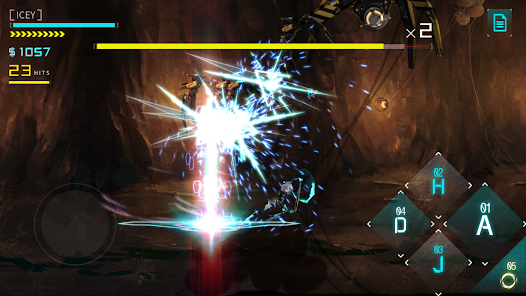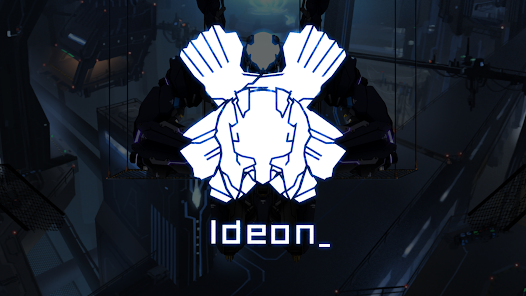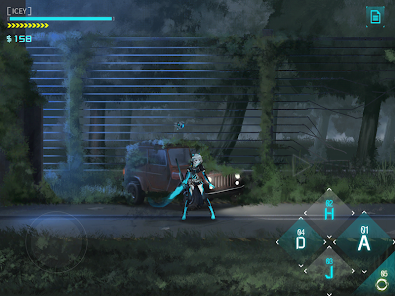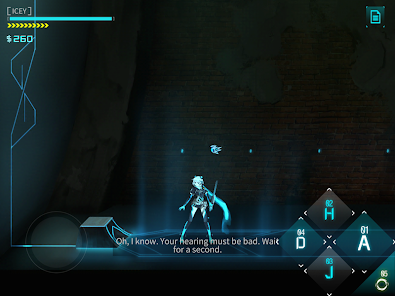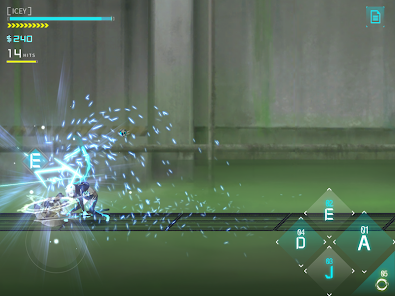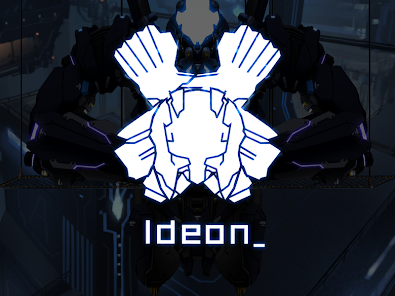 NoxPlayer Menyediakan Pengalaman Terbaik Bermain Game untuk Anda
Bagaimana memainkan ICEY di PC menggunakan NoxPlayer?
1Download NoxPlayer di PC Anda.

2Aktifkan paket instalasi dan selesaikan install nya

3Cari ICEY di NoxPlayer

4Install gamenya di Google Play.

5Klik ikon Game untuk memulai

6Mainkan ICEY dengan NoxPlayer di PC lebih mudah
Metode kenyamanan
Langkah 1. Klik "Download di PC" untuk download NoxPlayer dan apk
Langkah 2. Jika Anda sudah unduh NoxPlayer di PC, klik "Download APK", kemudian seret dan letakkan file ke emulator untuk menginstal.
Video menakjubkan dari ICEY
Ingin menjalankan ICEY dengan pengalaman bermain game yang lebih baik? Dengan keunggulan layar yang lebih besar, keyboard yang lebih cerdas dan stabil, serta kinerja hardware yang lebih unggul, dengan bangga NoxPlayer menciptakan pengalaman bermain game yang ekstrem di PC. Dengan mengunduh dan memainkan ICEY di PC melalui NoxPlayer, pengguna tidak perlu khawatir dengan kapasitas baterai atau gangguan panggilan lainnya.
NoxPlayer kompatibel dengan Android 7 dan mensupport lebih dari 90% game mobile di PC, yang akan meningkatkan pengalaman bermain game Anda dengan sempurna. Selain itu, dengan membuka banyak layar instance, Noxplayer mendukung untuk menjalankan beberapa game atau aplikasi secara bersamaan, atau mengobrol dengan teman Anda saat bermain game.
NoxPlayer sangat kompatibel dengan AMD dan Intel dengan teknologi virtualisasi inti eksklusif, membuat komputer Anda berjalan lebih stabil dan lancar. Unduh NoxPlayer dan rasakan pengalaman ekstremnya sekarang!
NoxPlayer is designed for Windows and MAC OS, please visit this website via computer browser to download NoxPlayer.