Mainkan Idle Planes: Air Force Squad di PC dengan NoxPlayer
Detail
Terakhir update :  2022-09-15
Versi sekarang :  1.0.1
Build your own sky wings, air force jet pilot!

Create powerful aircraft from scattered pieces to full sky flying glory, gather new pieces and assemble brand new jet airplanes that will take your breath away!

Earn money from your idle aerial ace creations to buy new resources and build even more impressive custommade sky flying machines. How big and powerful an air force aircraft squad collection can you amass?


IDLE PLANES HIGHLIGHTS


BUILD incredible warplanes from scratch, assembling breathtaking flying machines piece by piece in a satisfying full clicker building history idle planes ace experience!

EARN money from your jet plane creations to make improvements to your existing sky planes or unlock brand new idle airship planes to build. The choice is yours, clicker air force jet pilot!

FLY your history jet planes through perilous sky trails and try to survive long enough to earn valuable aircraft rewards!

BECOME a legendary history idle airship planes squad builder with the world's most impressive air force plane collection in your air fleet hangar!


The skies are yours to take, aircraft squad pilot. It's up to you to build and improve the clicker sky airship planes you need to claim them!

Amass an air fleet full of clicker aircraft that will put ace air force squad hangars to shame and fly your history airship planes like a true air force squad pilot!

Take to the skies now, clicker air fleet ace!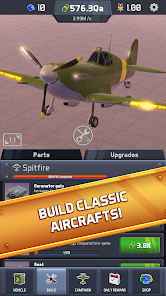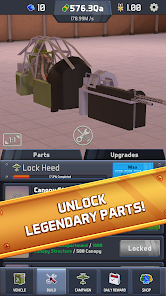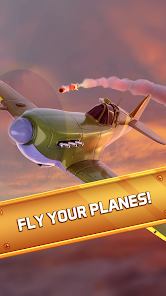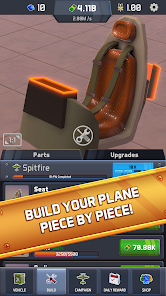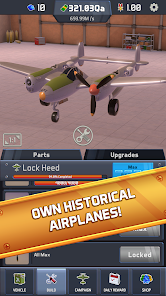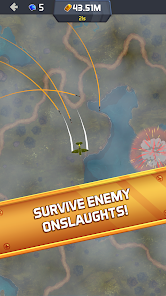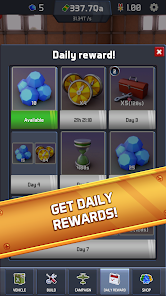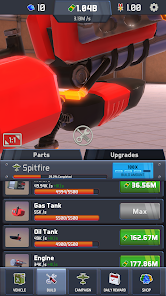 NoxPlayer Menyediakan Pengalaman Terbaik Bermain Game untuk Anda
Bagaimana memainkan Idle Planes: Air Force Squad di PC menggunakan NoxPlayer?
1Download NoxPlayer di PC Anda.

2Aktifkan paket instalasi dan selesaikan install nya

3Cari Idle Planes: Air Force Squad di NoxPlayer

4Install gamenya di Google Play.

5Klik ikon Game untuk memulai

6Mainkan Idle Planes: Air Force Squad dengan NoxPlayer di PC lebih mudah
Metode kenyamanan
Langkah 1. Klik "Download di PC" untuk download NoxPlayer dan apk
Langkah 2. Jika Anda sudah unduh NoxPlayer di PC, klik "Download APK", kemudian seret dan letakkan file ke emulator untuk menginstal.
Video menakjubkan dari Idle Planes: Air Force Squad
Ingin menjalankan Idle Planes: Air Force Squad dengan pengalaman bermain game yang lebih baik? Dengan keunggulan layar yang lebih besar, keyboard yang lebih cerdas dan stabil, serta kinerja hardware yang lebih unggul, dengan bangga NoxPlayer menciptakan pengalaman bermain game yang ekstrem di PC. Dengan mengunduh dan memainkan Idle Planes: Air Force Squad di PC melalui NoxPlayer, pengguna tidak perlu khawatir dengan kapasitas baterai atau gangguan panggilan lainnya.
NoxPlayer kompatibel dengan Android 7 dan mensupport lebih dari 90% game mobile di PC, yang akan meningkatkan pengalaman bermain game Anda dengan sempurna. Selain itu, dengan membuka banyak layar instance, Noxplayer mendukung untuk menjalankan beberapa game atau aplikasi secara bersamaan, atau mengobrol dengan teman Anda saat bermain game.
NoxPlayer sangat kompatibel dengan AMD dan Intel dengan teknologi virtualisasi inti eksklusif, membuat komputer Anda berjalan lebih stabil dan lancar. Unduh NoxPlayer dan rasakan pengalaman ekstremnya sekarang!
NoxPlayer is designed for Windows and MAC OS, please visit this website via computer browser to download NoxPlayer.