Mainkan Drag'n'Boom di PC dengan NoxPlayer
Detail
Terakhir update :  2022-08-20
Versi sekarang :  1.2.0
ROOOOAAAAARRR!

Play as a rebellious teenage DRAGON and burn everything in your path! Roast the neighboring lords and steal their gold in order to amass the greatest TREASURE ever held by a dragon.

Drag'n'Boom offers you a unique mobile gaming experience. The left side of the screen controls your movement: JUMP, FLY, and CHARGE YOUR PREY. The right side lets you spit fireballs: PILLAGE, BURN, RANSACK… and all in STYLE!

Hoard gold and unlock new powers. Launch your enemies into the air and perform series of combos, moves, and EXPLOSIVE ROUTINES!


Features/Characteristics
• Drag'n'Boom is a fun oldschool arcade game combining speed and precision!
• Dive into an imaginary medieval universe full of heroes, echoing the greatest arcade and platform games of all time.
• Unleash your flames in no fewer than 50 levels and a neverending world!
• The more gold you hoard, the more powerful you become! So what are you waiting for? For it to rain gold!
• Take advantage of these powers to strut your stuff with ever more stylish moves!
• Blow away your friends' scores with devastating combos!
• And don't forget the slowmotion effect, which allows you to shoot with extreme precision.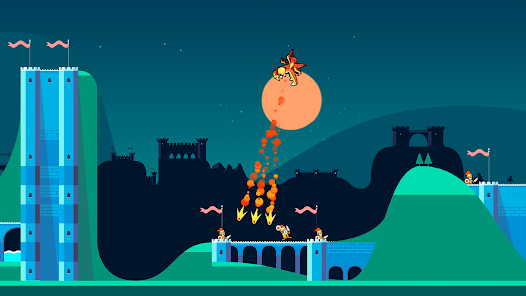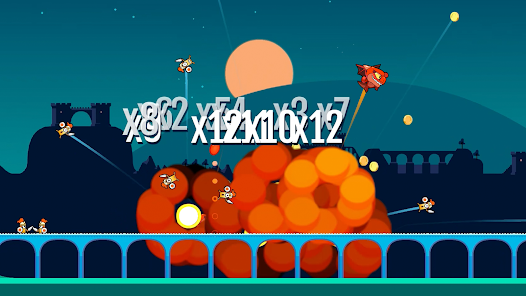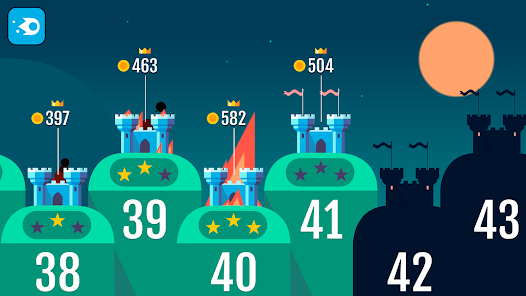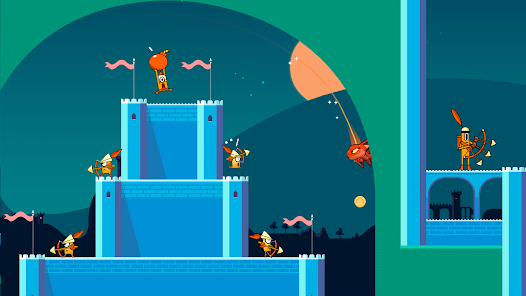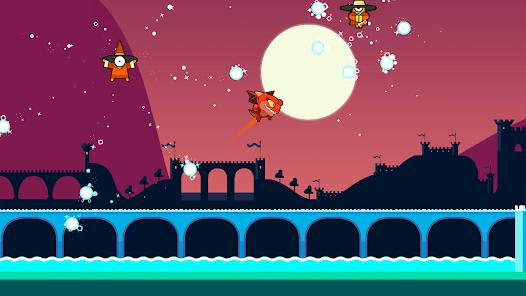 NoxPlayer Menyediakan Pengalaman Terbaik Bermain Game untuk Anda
Bagaimana memainkan Drag'n'Boom di PC menggunakan NoxPlayer?
1Download NoxPlayer di PC Anda.

2Aktifkan paket instalasi dan selesaikan install nya

3Cari Drag'n'Boom di NoxPlayer

4Install gamenya di Google Play.

5Klik ikon Game untuk memulai

6Mainkan Drag'n'Boom dengan NoxPlayer di PC lebih mudah
Metode kenyamanan
Langkah 1. Klik "Download di PC" untuk download NoxPlayer dan apk
Langkah 2. Jika Anda sudah unduh NoxPlayer di PC, klik "Download APK", kemudian seret dan letakkan file ke emulator untuk menginstal.
Video menakjubkan dari Drag'n'Boom
Ingin menjalankan Drag'n'Boom dengan pengalaman bermain game yang lebih baik? Dengan keunggulan layar yang lebih besar, keyboard yang lebih cerdas dan stabil, serta kinerja hardware yang lebih unggul, dengan bangga NoxPlayer menciptakan pengalaman bermain game yang ekstrem di PC. Dengan mengunduh dan memainkan Drag'n'Boom di PC melalui NoxPlayer, pengguna tidak perlu khawatir dengan kapasitas baterai atau gangguan panggilan lainnya.
NoxPlayer kompatibel dengan Android 7 dan mensupport lebih dari 90% game mobile di PC, yang akan meningkatkan pengalaman bermain game Anda dengan sempurna. Selain itu, dengan membuka banyak layar instance, Noxplayer mendukung untuk menjalankan beberapa game atau aplikasi secara bersamaan, atau mengobrol dengan teman Anda saat bermain game.
NoxPlayer sangat kompatibel dengan AMD dan Intel dengan teknologi virtualisasi inti eksklusif, membuat komputer Anda berjalan lebih stabil dan lancar. Unduh NoxPlayer dan rasakan pengalaman ekstremnya sekarang!
NoxPlayer is designed for Windows and MAC OS, please visit this website via computer browser to download NoxPlayer.