Mainkan Phantom of Opera di PC dengan NoxPlayer
Detail
Terakhir update :  2022-08-16
Versi sekarang :  5.4.3
An eerie love story at a majestic opera house!
A love story, causing quite the stir at the theater, with such tension surrounding it!
And the creepy cases will be revealed.
Play the game, to experience hidden stories at the opera house!

Mystery Visual Novel, Thriller Romance Story Game
This game based on the original story of The Phantom of the Opera. A romantic thriller Visual Novel story game set in a opera theatre.
This is the fourth story game that MazM has created. Experience the thrill of the opera theatre and the romance which blooms within the story.


Game Features
• Visual novel style story game
• Enjoy this offline text game without internet connection
• Adventure game interpreted from a classical novel with a unique twist
• Thrilling game with dramatization and filled with mysteries to enrich the story even more
• Story Adventure Game with better delivery than the original story
• Drama game with story line like that of a movie
• Multiple endings to the game depending on your choice
• Experience romance within the opera theatre through the Romantic Story Game
• The tension between the characters will keep you on your toes during this thrilling game


Play points about Phantom of the Opera
▶A movielike story game,
•'Phantom of Opera' is a story game.
•Experience the story yourself as you wander around the opera house.
•You can play MazM's version of the story, based on the original novel, 'The Phantom of the Opera'.

▶A Vast collection of footnotes and trivia you can only collect with MazM
•Collect 'Footnotes' as you progress through the story, and clear achievements to earn special gifts!
•The more you play, the more you learn! With a total of 102 footnotes to collect.

▶Consolelike game, in which you can check the ending
•Play the whole of chapter 1 for free!
•Afterwards, for a one time purchase you can then enjoy the whole game, just as you would in regular 'paid games.'
•You can play the game offline. (*You can't purchase or save offline.)
•You can experience the game, from beginning to end, by just watching ads. (*Extra episodes and illustrations must be purchased.)

Visual Novel, Story Game, Adventure Game, Text Game, best suited for those who love historical games.
Drama directed by MazM, we bring you a heartbreaking and touching story.
Those who are looking for a more special visual novel story game won't be disappointed.


About MazM
• MazM is a studio developing superb Story Game, Adventure Game, and Text Games. With dedication, we want to take praiseworthy stories and reinterpret them into games.
• We wish to instill a lasting impression in our players, like that which is made after experiencing a great book, movie or musical.
• Try various games such as Visual Novel, Story Game, Text Game, and Adventure Games through the indie game studio MazM.
• We, MazM, promise to deliver more touching Visual Novel, Adventure Game, and Indie Games.

READ_PHONE_STATE permission:
This permission is used to create an ID to identify a unique user within the game.
Since this ID is used oneway encryption, the user's unique device information is unknown.

READ_EXTERNAL_STORAGE Permission :
This permission is used to read the APK expansion file (obb) as the app size is larger than 100MB.

WRITE_EXTERNAL_STORAGE Permission :
This permission is used to write the APK expansion file (obb) as the app size is larger than 100MB.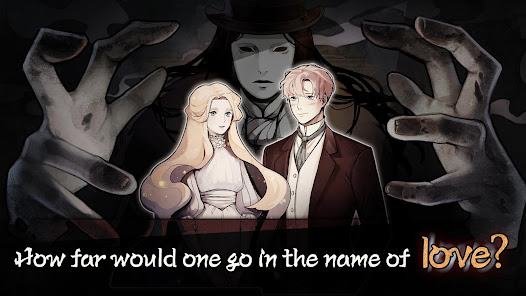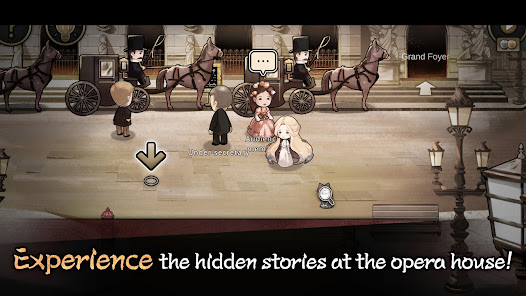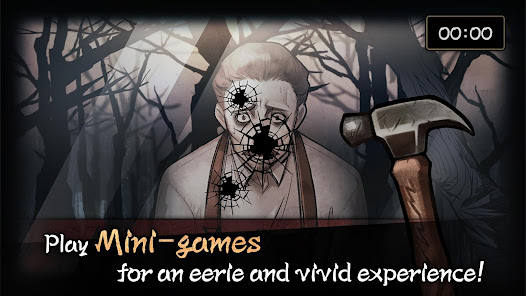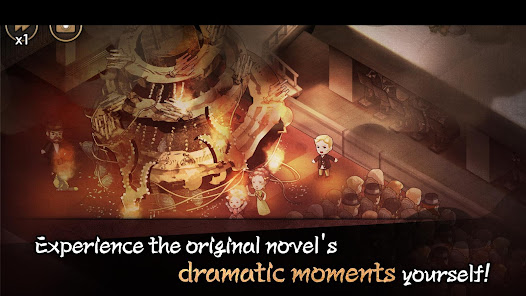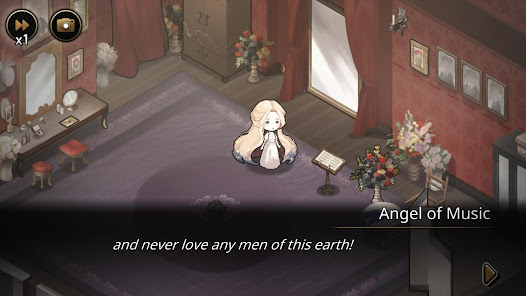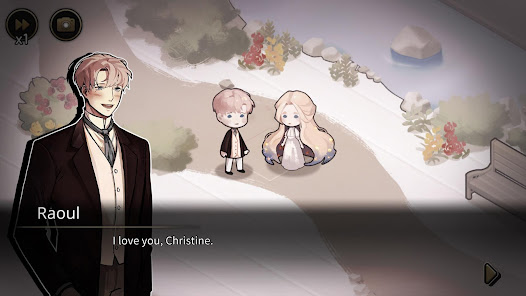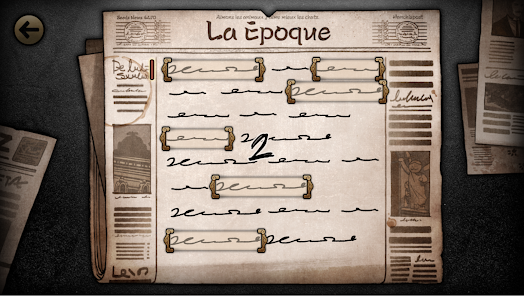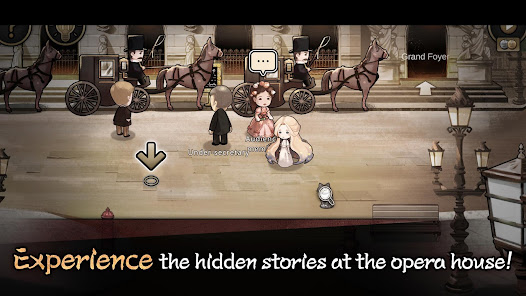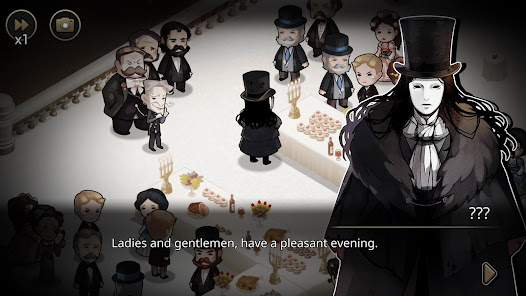 NoxPlayer Menyediakan Pengalaman Terbaik Bermain Game untuk Anda
Bagaimana memainkan Phantom of Opera di PC menggunakan NoxPlayer?
1Download NoxPlayer di PC Anda.

2Aktifkan paket instalasi dan selesaikan install nya

3Cari Phantom of Opera di NoxPlayer

4Install gamenya di Google Play.

5Klik ikon Game untuk memulai

6Mainkan Phantom of Opera dengan NoxPlayer di PC lebih mudah
Metode kenyamanan
Langkah 1. Klik "Download di PC" untuk download NoxPlayer dan apk
Langkah 2. Jika Anda sudah unduh NoxPlayer di PC, klik "Download APK", kemudian seret dan letakkan file ke emulator untuk menginstal.
Video menakjubkan dari Phantom of Opera
Ingin menjalankan Phantom of Opera dengan pengalaman bermain game yang lebih baik? Dengan keunggulan layar yang lebih besar, keyboard yang lebih cerdas dan stabil, serta kinerja hardware yang lebih unggul, dengan bangga NoxPlayer menciptakan pengalaman bermain game yang ekstrem di PC. Dengan mengunduh dan memainkan Phantom of Opera di PC melalui NoxPlayer, pengguna tidak perlu khawatir dengan kapasitas baterai atau gangguan panggilan lainnya.
NoxPlayer kompatibel dengan Android 7 dan mensupport lebih dari 90% game mobile di PC, yang akan meningkatkan pengalaman bermain game Anda dengan sempurna. Selain itu, dengan membuka banyak layar instance, Noxplayer mendukung untuk menjalankan beberapa game atau aplikasi secara bersamaan, atau mengobrol dengan teman Anda saat bermain game.
NoxPlayer sangat kompatibel dengan AMD dan Intel dengan teknologi virtualisasi inti eksklusif, membuat komputer Anda berjalan lebih stabil dan lancar. Unduh NoxPlayer dan rasakan pengalaman ekstremnya sekarang!
NoxPlayer is designed for Windows and MAC OS, please visit this website via computer browser to download NoxPlayer.